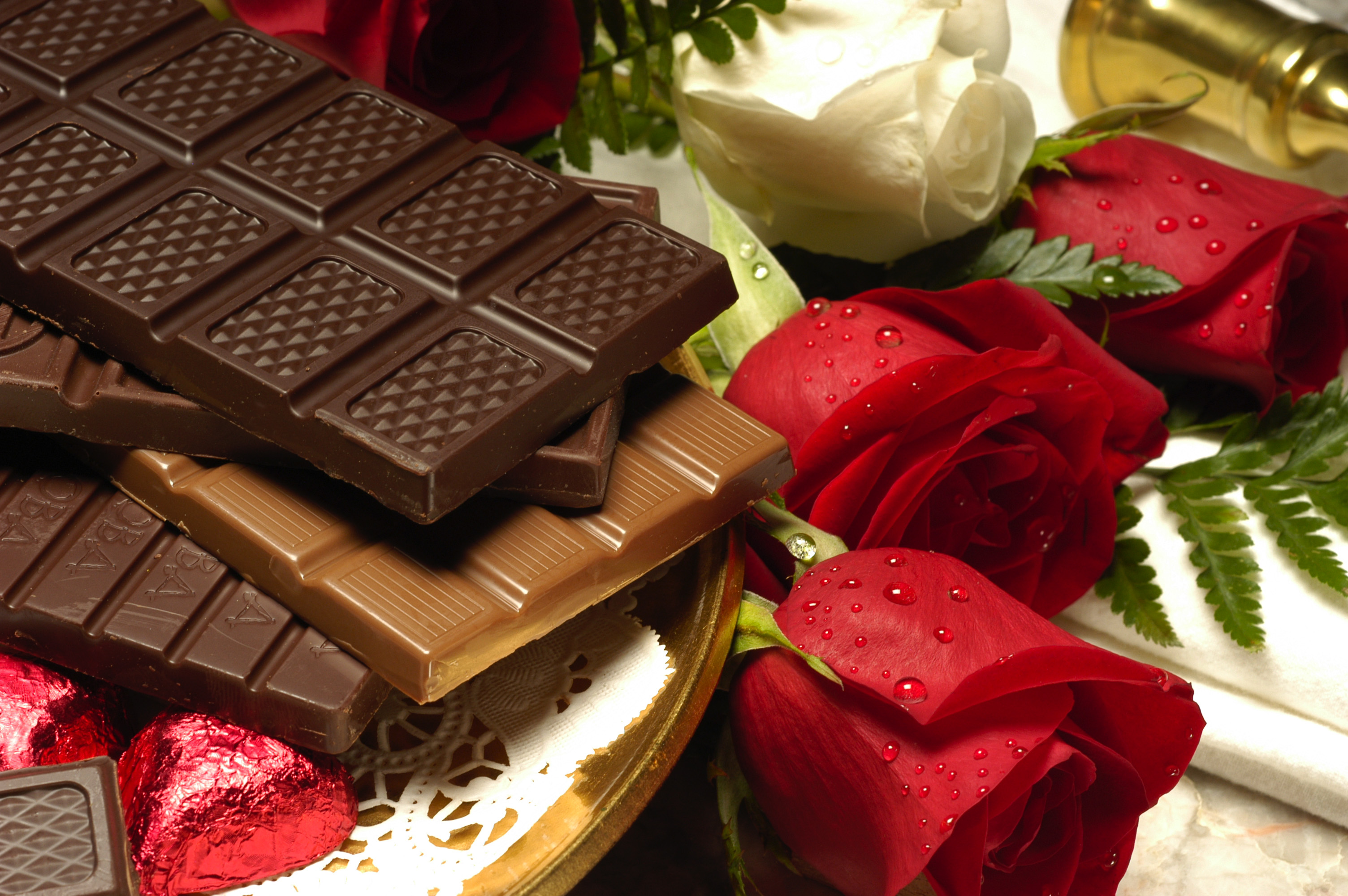 If you are like me and think you just can't get enough chocolate, these recipes are for you. Choose from Chocolate Pudding-Pecan Cookies or a Chocolate Chocolate Cake. Or why not just make both? They are totally different so couldn't you really use two desserts?

CHOCOLATE PUDDING-PECAN COOKIES
3/4 cup granulated sugar
3/4 cup firmly packed brown sugar
1/4 cup oil
1 tsp vanilla extract
1 large egg
1 pkg (5 1/8-oz) chocolate fudge pudding and pie filling mix (NOT instant)
1 carton (8-oz) sour cream
2 cups all-purpose flour
1 1/2 cups rolled oats
1 tsp baking soda
1/2 tsp salt
2 cups chopped pecans
1 pkg (12-oz) semi-sweet chocolate chips
Preheat oven to 375 degrees.
Lightly spray cookie sheets; set aside.
In a large mixing bowl combine the granulated sugar, brown sugar, oil, vanilla, egg, and pudding mix, and sour cream at low speed until moistened. Beat for two minutes at medium speed. Add the flour, eats, baking soda and salt; mix at low speed until blended. Stir in the pecans and chocolate chips by hand using a large silicone spatula or wooden spoon.
Drop the dough by rounded tablespoonfuls 2-inches apart onto the prepared cookie sheets. Bake at 375 degrees for 6 to 7 minutes or until set; do not overbake. Allow to cool on pans for 1 minute then gently remove to wire racks to cool completely.
Yield: 5 to 6 dozen cookies.
1 cookie contains approximately 100 calories
CHOCOLATE CHOCOLATE CAKE
3 large eggs
2 cups all-purpose flour
3/4 cup unsweetened cocoa powder
1 tsp baking soda
3/4 tsp baking powder
1/2 tsp salt
3/4 cup butter, softened to room temperature
2 cups granulated sugar
2 tsp vanilla extract
1 1/2 cups whole-milk
3 oz dark chocolate, grated
Set eggs out at room temperature for half an hour.
Grease and lightly flour 3 8-inch round cake pans; set aside.
In a medium bowl stir together the flour, cocoa powder, baking soda, baking powder, and salt; set aside.
Preheat oven to 350 degrees.
In a large mixer bowl, using an electric mixer on medium speed, beat the butter for 30 seconds. Gradually add the sugar, small amounts at a time, beating after each addition until well combined. Stop and scrape down the sides of the bowl and beat for another 2 minutes. Add the eggs, one at a time, beating well after each addition; beat in the vanilla extract.
Alternately add the flour mixture and the milk to the butter/egg mixture, beating on low after each addition but just until combined. Beat on high for an additional 20 seconds. Stir in the grated dark chocolate. Equally divided the batter between the three pans.
Bake cake layers for 30 to 35 minutes or until a wooden toothpick inserted in the center comes out clean. Cool in the pans on wire racks for 10 minutes. Remove from pans and cool completely on the wire racks. Frost with your favorite frosting recipe.
Enjoy!